Career Conversations – Starts at $99 per session
Feeling lost about your career or curious about how to break into an industry or function? Then having a career conversation with a maven is the right choice for you!
A 45 minute phone conversation with a maven
An action plan with list of recommended steps following the meeting
---
Resume, LinkedIn, or Cover Letter Writing – Starts at $159 for each service or bundle two items for $300
Not sure if your resume, cover letter, or online presence conveys the right message or is enough to get your foot in the door? Then have one of our mavens help get your storyboard in shape! For those of you that are looking to get into your dream business school, this would be the right option for you as well!
A 30 minute phone discussion with a maven
Up to 2 rounds of edits by the maven
---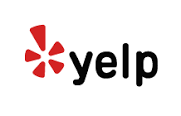 Read reviews from happy customers on our Yelp page
---
Interview Prep – $159 per interview session. Bundle 2 interview sessions for $300 or 3 interview sessions for $450
Want to be fully prepared for that behavioral interview with real sample questions that have been asked from the industry or function? Or talk through the strategy of how you would tackle the interview questions? You are in the right place. Talking to a maven will help you get more prepared for the big day.
A 60 minute interview prep over phone or video conference with a maven (set up can be 30 mins of mock interview followed by 30 min feedback or 45 mins of mock interview followed by 15 min feedback or 60 min discussion of interviewing strategy)
List of tactical next steps from the maven
---
We offer a FREE 30 min consultation service before you even have to decide whether you want to purchase a service or not. Complete this short intake form to get started!